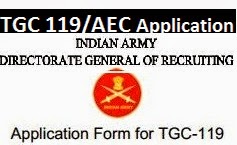 Indian Army's official website is now accepting online applications of TGC and AEC courses.
Notification of TGC 119 course
and
AEC Men 2014 course
has been released by Indian Army recently. Online application can be submitted on official website of indian Army from 15th november 2013 for both the courses.
Procedure to apply for TGC 119 and AEC courses online
You will see instructions for filling applications to TGC 119 and AEC courses. As on today, TES 31 course instructions are being displayed. Don't worry as you have landed in correct page. Click on "Continue" link.
You will be redirected to login page to apply for Indian Army's various courses including TGC 119 and AEC.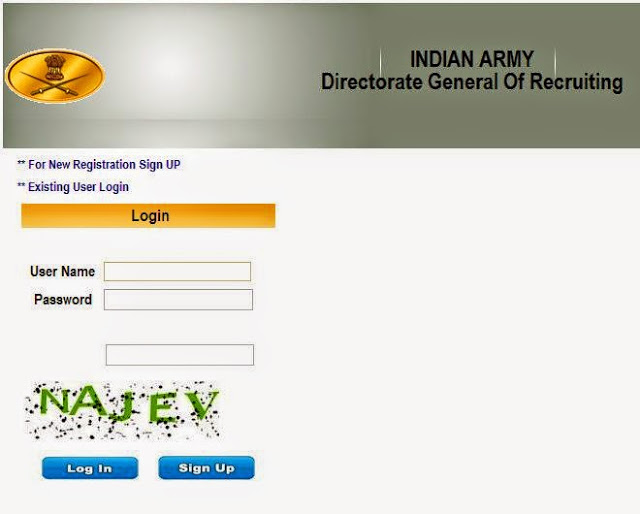 First of all you need to sign up. So click on "Sign Up" link. After you click on the sign up link, you will see a form on the right side. Fill up the details required here and click on Submit button.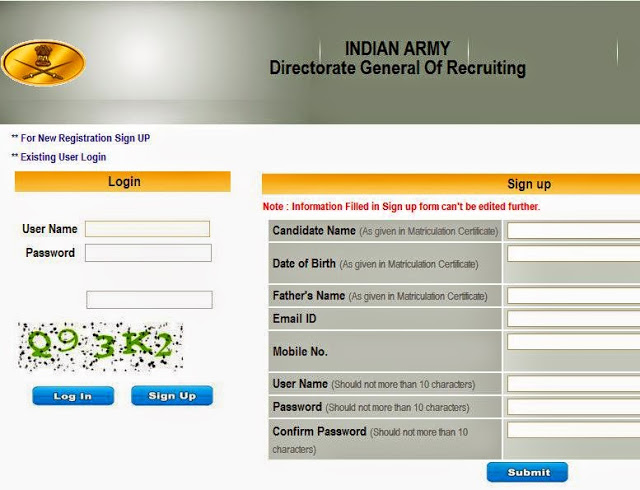 Click on "Online application of Technical Graduate Course (TGC 119)" for applying to TGC 119 course and "Online application of Army Education Corps (AEC) Men 2014" link for AEC course.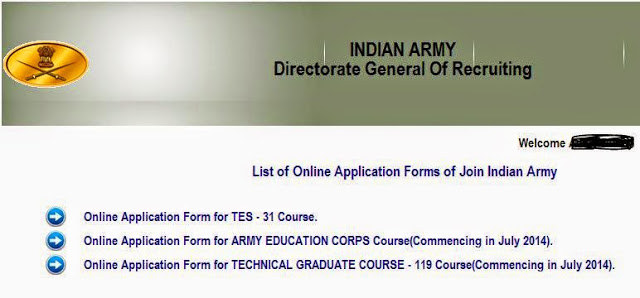 Depending upon the course opted to apply for, online application of that course will appear.
There are total five parts in online application of TGC 119 and AEC courses.
First part of online TGC 119 and AEC applications deal with personal details. Fill up the required details and click on "Save" button.
You will be taken to "Communication" details page where you have to fill up your present and permanent address. Click on "Save" button after filling up the details.
Then you need to fill up SSB interviews previously attended by you. Click on "Save" button.
Then you will be taken to "Education" part of TGC 119 and AEC application. Fill up your educational details here. Click on "Save" button to continue.
Here, you need to fill up your engineering semester marks. Click on "Save" after filling up all semester marks here.
Once you click on "Semester Details" part of online TGC 119/AEC application form, you will see "Submit" link.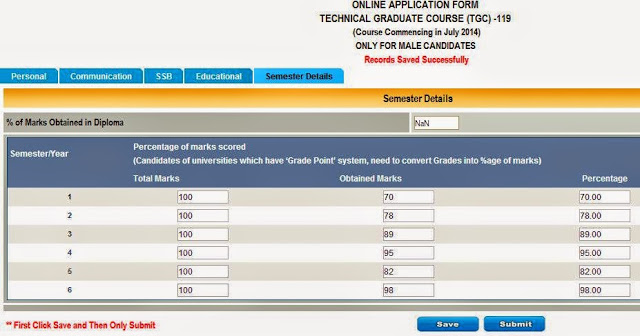 Final application with all required details will appear in the PDF document. So take two copies as print out of submitted application of TGC 119 / AEC course.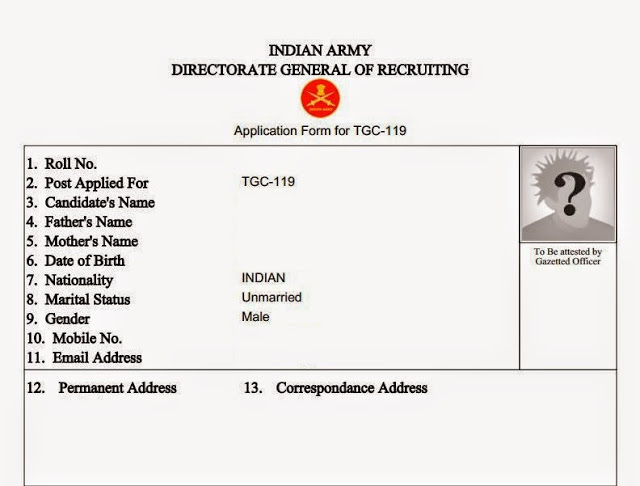 So here you have learned how to apply online for TGC 119 and AEC Men 2014 courses.
Note:
Many candidates are facing error while submitting the online TGC application. Check out our article on
solution to TGC 119 application submission error of invalid date of completion
.
Update : Check out
TGC 119 SSB dates and cut off marks