Are you shortlisted for SSB interview and want to know how to report to the SSB venue? Go on and find out where to report and whom to contact in order to appear in SSB interview.
Many candidates who want to appear in the interviews face these problems as many times the reporting place is not clear.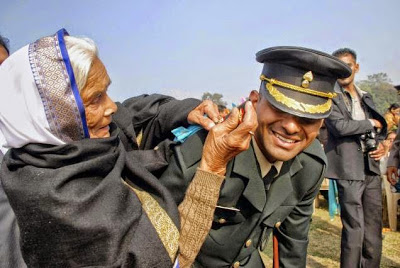 SSB interview
is must if you want to become an officer in Indian armed forces. No matter which service from Indian Air Force, Indian Navy and Indian Army you choose to join, you have to go through the Services Selection Board. You have to attend a written exam in order to get a call letter for
SSB interview
.
However, in few special cases, SSB will send call letters after shortlisting the candidates based on merit in their academics. So after you are short-listed for SSB interview, you will be asked to report at particular time and date by the SSB board. Most probably you will be asked to come on
first day of SSB
interview. Though the instructions are clearly mentioned in the
SSB call letter
, many students are still in doubt that where do they need to reach.
First reach MCO in order to go to SSB centre
First of all check the city in which your SSB is scheduled. So after figuring out the city and state, make your reservations in advance so that you will have a comfortable journey. Also in the SSB call letter, it will be clearly mentioned that the candidates should report to the MCO at Railway station. Here many candidates will be confused when they hear MCO term as they are less likely to know what MCO is and where it will be located. MCO is located at major Indian railway stations to help defence personnel in India with their train journey.
Generally MCO is located in the first platform of Railway station. But it is always better to ask in enquiry counter at Railway station about the exact location of MCO office. At MCO
representative of SSB centre
will be waiting for you. So just go to them and they will guide you further to the SSB centre. Generally a military coach/bus will come to pick up all SSB candidates at Railway station. And once in the group, you will face no problems.
How to recognize SSB representative at Railway station or MCO
You can easily find out the SSB personnel as they will be waiting for you in their respective uniforms in the Railway station or MCO. Also if you are not the first member to reach at Railway Station, you will see good number of
SSB candidates
there. So just go to them and introduce yourself and tell them that you have a call letter for SSB interview.
When to report to MCO or designated place specified by SSB
Generally SSB call letter will have the exact time and date mentioned in it. Normally, you will be asked to report at the specified place or at MCO at 0600 Hrs to 0700 Hrs in the morning. So it is better to reach the SSB reporting venue five to ten minutes before the specified time. Well, if you are late for some obvious reason, don't panic. Even if you arrive little late for a reason, you will not get disqualified by the SSB board. Still, it is always better to be at correct time to avoid unnecessary tensions. Before
proceeding to the SSB centre
, you have to undergo
document verification by SSB
personnel at Railway station itself. Once your documents are verified, then you may proceed further to SSB interview location. So this is your first day of SSB interview. Go on and make your first impression as the best impression.