Going to write any entrance examinations such as NDA, SSC Tech or appearing in SSB interviews? Sports related current affairs are asked in all exams for sure. Check out your knowledge on sports events organised in 2012.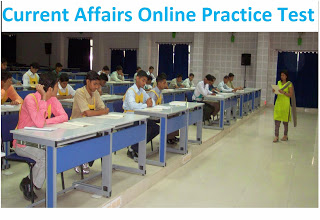 Current affairs test on sports events
1. Swiss Open Grand Prix Gold Trophy 2012 won by?
Wang Shixian
Saina Nehwal
2. Who has won at 2012's season opening Australian Grand Prix Formula One championship ?
Michale Schumaker
Jenson Button
3. Which country has won Asia cup 2012 ?
Pakistan
Sri Lanka
4. Malaysian Grand Prix Formula One championship was clinched by ?
Fernando Alonso
Jenson Button
5. Who has won 76th Masters golf championship in Augusta, USA?
Tiger Woods
Bubba Watson
6. Shiva Thapa has won which medal at Asian Olympic boxing qualification tournament?
Bronze
Gold
7. Asian Olympic boxing qualififcation tournamnet was held in ?
Kazakhstan
India
8. Which country has bagged silver medal at the Archery World Cup Stage I in Shanghai?
India
China
9. Which of the following country will host the Shooting World Campionship of 2018 ?
India
South Korea
10. Who won the Bahrain Grand Prix in Manama, Bahrain ?
Jenson Button
Sebastian Vettel
Attempt Sports Test - II Re-attempt test Attempt Sports Test - IV