About to appear in Navy SSB and looking for 33 Selection Centre Central located at Bhopal? Check out address, how to reach and contact numbers of 33 Services Selection Board of Indian Navy here.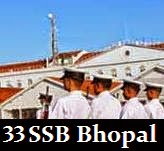 Indian Navy's 33 SSB is located in Bhopal - the capital of Madhya Pradesh. Yearly 33 SSB conduct
SSB interview
for more than one lakh candidates. Navy has two more SSBs at Bangalore and Coimbatore to meet the recruitment requirements.
How to reach 33 SSB of Indian Navy
In order to reach 33 Services Selection Board of Indian Navy, you need to reach Bhopal city first. Bhopal is located in the central part of India. The city is well connected by road, rail and air from all major cities. Bhopal lies on Bangalore - New Delhi train route.
One may easily reach Bhopal by train from any corner of India. After reaching Bhopal railway station, Selection Centre Central is located just 4.5 Kms away on the Sultania Infantry Road. One can take local busses or shared auto from outside the Bhopal railway station to reach 33 SSB Selection Centre Central of Indian Navy.
33 SSB of Navy is located opposite to Army Golf Course. It will take just 20 minutes to reach from Bhopal railway station.
In general, officials of 33 SSB board will come and pick up all candidates from Bhopal city railway station to the selection centre. Candidates need to reach Bhopal railway station on right time that is mentioned in the call letter.
There are two other stations in Bhopal. So be careful about the city railway station.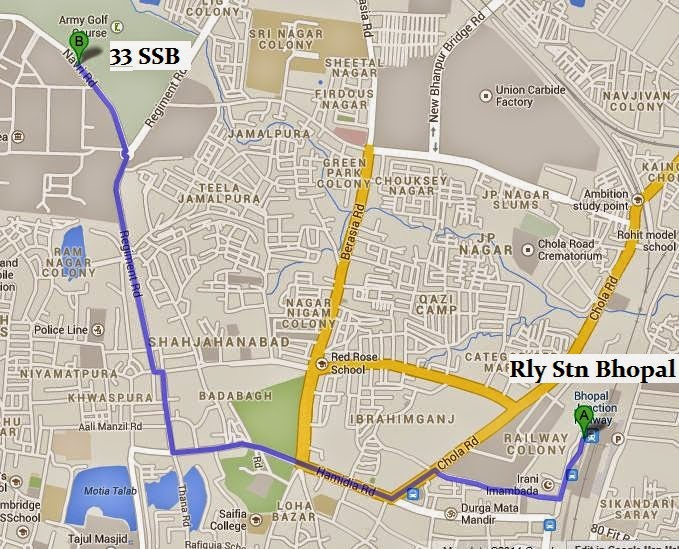 Address and contact numbers of 33 SSB Bhopal
In case of any query or request, candidates can approach 33 SSB Bhopal by sending a letter to the following address.
The President
33 Services Selection Board
Selection Centre Central
Sultania Infantry Line
Bhopal-462018.
Also candidates may contact 33 SSB officials on the below mentioned contact numbers for clarifying their query.
0755-2702223
FAX-0755-2735980
Also check out
Naval Selection Board Agrani