Wondering what next after AFCAT examination? Many candidates don't know how to plan after AFCAT exam is over. Here we have provided how can a candidate prepare well for AFCAT SSB interview.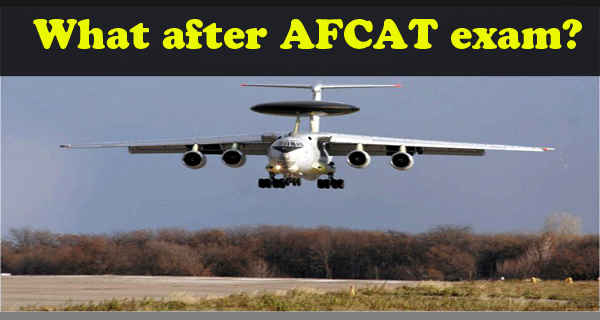 Air Force Common Admission Test is an entrance test conducted by Indian Air Force to recruit dynamic youth. Many candidates think that AFCAT exam is the only test which they have to pass in order to become an officer in Indian Air Force. Well passing AFCAT exam is compulsory but merely passing this exam will not guarantee final selection.
After AFCAT exam, IAF will release the results. Based on AFCAT exam cut off marks set by the IAF, candidates will be called for SSB interview at various Air Force Selection Boards.
Also read - Complete 5 day AFSB SSB Interview procedure

There are total four Air Force Selection Boards in India.
When the results of AFCAT exam are announced, candidates need to login to their account in Indian Air Force official recruitment website and then select place and date of AFSB SSB. Candidates need to prepare for SSB interview from the time when they have appeared in AFCAT test. Don't wait for the results. There will not be any time for preparation once the results are announced. So one should start preparing for SSB interview as early as possible. Candidates need to prepare group discussion topics along with SRT and WAT. Also candidates have to keep themselves updated with current affairs related to national and international events. Also candidates need to do physical exercise regularly so that they can perform well in GTO tests.
Also Check out - Online SSB Tests
Tips for after AFCAT preparation for SSB interview
Quick tips to candidates on SSB preparation after AFCAT exam
First of all keep your AFCAT admit card safe as you have to produce the admit card when you report to SSB interview.
Don't wait for the results. Keep faith on your performance and prepare for SSB interview.
Improve communication skills.
Improve your English (Spoken and General).
Read news paper regularly to get updated with current affairs.
Learn how to fill PIQ without mistakes.
Spend some time to know your positive and negative points.
Try to have good idea on your hobbies. If you don't have a good hobby, then try to develop one.
If you feel that you need SSB coaching is required, then go on and have coaching.
Keep all documents and dress ready for SSB interview.
Also we recommend you to practice with our online SSB interview tests to crack the interview.
Also check out