Looking for NDA 2 2014 notification? UPSC has released NDA NA exam notification officially today. Check out eligibility criteria and last date to apply for NDA 2 2014 exam here.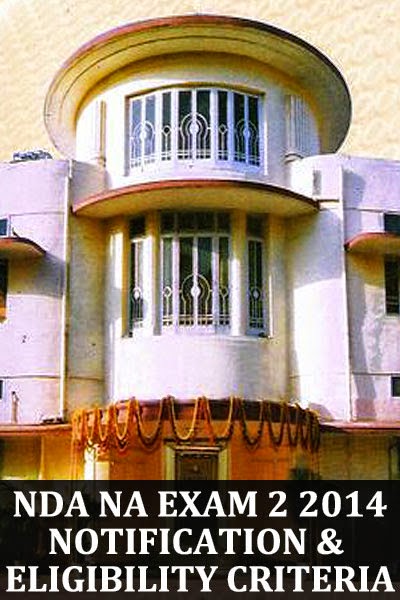 National Defence Academy and Naval Academy exam II 2014 is the most awaited exam in India as it gives an opportunity to join defence from 10+2 class only.
NDA 2 2014 vacancies and courses offered
There are two courses offered through
NDA NA II 2014 exam
by UPSC.
134 NDA course
96 INAC course
There are total 320 vacancies available in National Defence Academy course. Out of 320 vacancies, 208 seats are reserved for Army wing, 42 for navy and 70 for Air Force. There are 55 vacancies available in Naval Academy as part of 10+2 B Tech Cadet Entry.
Eligibility criteria of NDA NA 2 2014 exam
Applicants wishing to apply for NDA NA 2014 exam must fulfill the following eligibility criteria.
Applicant should have passed 10+2 exam or should have been studying in 12th class.
Applicant must be Indian citizen.
Applicant should be unmarried.
Candidate should have been born between 2nd January 1996 and 1st january 1999.
All candidates can apply for Army wing. In order to apply for IAF and Navy wings, applicants must have studied Maths and Physics at 10+2 level.
NDA NA 2 2014 online application is available on UPSC website. Candidates need to apply only through online application. Fees of 100 rupees shall be paid by all candidates except SC/ST and wards of defence personnel. Last date to apply for NDA 2 2014 exam is 21 July 2014.

NDA exam will be held on 28th September 2014.
Also read