Trying to apply for TGC 120 course and facing errors while submitting online application? Check out common errors and doubts while filling up TGC 120 online application and solutions here.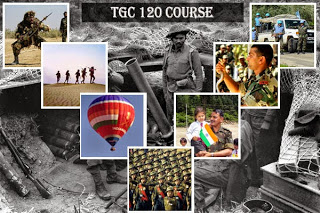 Indian Army has released
TGC 120 notification
recently. Engineering graduates and final year students were asked to apply if interested to become a technical officer in Indian Army.
Only online applications are accepted for TGC 120 course by Army. Online applications can be filled up on the official website of Army recruitment.
TGC 120 online applications were available from 19th May 2014. As the candidates started to fill up the application forms, many have faced errors and could not submit. As very few days are left for last date to submit the application for TGC 120 course, we are giving the errors and solution with a how to apply video.
Following are few errors and doubts faced by candidates while filling up TGC 120 online application.
What should I fill in the GATE score and Date of GATE exam?

If you have appeared in GATE exam, do fill your score and date of exam. If you have not appeared in GATE exam, then leave it blank. Do not enter zero or any other thing in these fields. Also don't disturb the date field.

Semester details not getting submitted

Before submitting the application form, candidates need to click on "Save" button on the semester details page. Then only candidates can submit the TGC online application form.

Where to send TGC application form?

TGC 120 form need not to be sent to anywhere. Just save the application for future use. Candidates need to carry two copies of TGC application form along with them while going for SSB interview.
Also ensure that you have good internet connection. Here we have submitted TGC 120 application form using Google Chrome web browser in 512 Kbps speed internet machine. If you are facing any problem while filling up TGC online application form, let us know. We will try to solve the issue.