Want to know stream wise vacancies of UES 25th course? Read on to know about Indian Army University Entry Scheme UES 25 course vacancies as per the engineering streams here.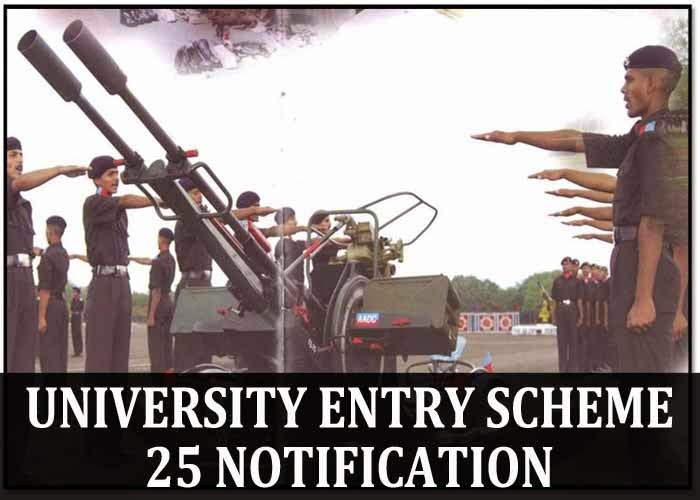 UES 25th course notification
has been released by the Indian Army.
Vacancies offered through UES 25 course
There are total 60 seats available for University Entry Scheme 25th course. Out of 60 vacancies 30 vacancies are reserved for civil engineering stream students. Civil engineering stream consists of civil engineering, civil engineering (structural) and structural engineering courses.
In UES 25th course of Indian Army 12 vacancies are reserved for mechanical branch engineering students. Mechanical branch consists of mechanical engineering, mechanical (Mechatronics) engineering, mechanical & automation engineering streams.
6 seats are reserved for electrical and electrical & electronics engineering branches. Students studying in electrical engineering, electrical engineering (Electronics and Power), power system engineering, electrical & electronics engineering streams may apply.
6 vacancies are kept for electronics & telecommunication / telecommunication / electronics & communication / satellite communication branches. Students with electronics & telecommunication engineering, telecommunication engineering, electronics & communication engineering, electronics & electrical engineering are eligible for these vacancies.
There are 4 vacancies reserved for computer science engineering , information science engineering and M Sc Computer science / information technology streams.
2 vacancies are kept in 25 UES course for architecture / building construction technology streams.
These UES course vacancies are flexible and Army has complete rights to change the number of vacancies in the future.
Also readPay of UES officers