Download NCC 38th application form. Are you an NCC cadet and want to join Indian Army through NCC Special Entry Scheme 38th course? NCC 38th course is exclusive for NCC cadets who want to be officers.
Check out eligibility criteria, how to apply and last date to apply for Army NCC 38th course.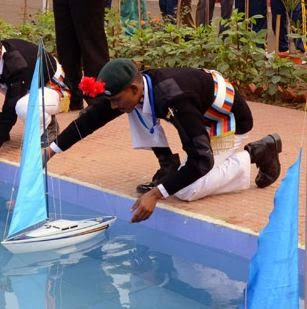 Indian Army has released much awaited notification NCC Special Entry Scheme 38th course. NCC special entry scheme courses are specifically held for budding NCC cadets and gives them an opportunity to become administrative officers in the Army.
NCC 38 special entry scheme course eligibility criteria
Applicants who want to apply for Indian Army's NCC special entry scheme 38th course must fulfill the following eligibility criteria.
Both male and female NCC cadets may apply for the NCC special entry.
Only unmarried women are eligible to apply. For men both married and unmarried can apply for NCC 38th course.
Candidate must be Indian citizen.
Age limit for applying to NCC 38th special entry scheme course is 19 to 25 years.
Applicants must have scored minimum 50% marks in graduation from a recognized university.
Final year students may also apply but final selection will be cancelled for those candidates who could not score 50% or more marks in the graduation.
Applicants must have served at least two years in the senior division or wing of NCC.
Minimum acceptable grading in the NCC C certificate is B grade.
Minimum height of male applicants should be 157.5 Cms and women applicants must have minimum height of 152 Cms.
Distant vision should not be worse than 6/18 correctable to 6/6.
Myopia should not be more than 3.50 for men and 5.50 for women including astigmatism.
How to apply for NCC 38th course?
In order to apply for NCC special entry scheme 38th course, download the application form provided below.

All applicants must fill up the form and should send them to the nearest Officer Commanding of nearest NCC unit from where NCC C certificate is issued. Last date to send the NCC 38th course applications to your nearest NCC unit is 27th January 2015. So go on and apply for the course and fulfill your dream of serving Indian Army as an officer.
Also read