Zika virus is the latest threat to next generation mankind. Check out Zika virus symptoms, prevention and medicine to cure Zika virus. Read to understand Zika virus and its effects.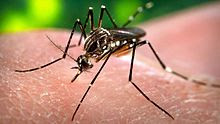 Courtesy: wikipedia.org
What is Zika virus and how it is spread?
Zika virus is a variant of Flaviviridae virus and the Flavivirus genus. In simple words, Zika virus is very dangerous for the pregnant ladies as the virus can cause neurodevelopmental disorder in the baby. Zika virus spreads to the child from mother if the mother is infected. Zika virus is spread by the Aedes mosquitoes which are highly active during the day time. Once a person is infected with the Zika virus will have mild fever also called as Zika fever. Though Zika virus has first spotted as early as in 1950s, recent outbreak in Brazil has raised the concerns over the virus.
Zika virus Symptoms
Zika virus can be related to the deadly dengue fever. Even many call Zika fever as mild dengue fever. Zika virus infected person may get mild headache, rashes, fever, malaise, conjunctivitis and joint pains. There are many cases where there were no symptoms related to the Zika virus. In general fever lasts up to two to three days. Recently, researchers have confirmed that the Zika virus has an adverse impact on the preganant ladies who are infected with the virus. There is a good chance of baby getting any neurodevelopmental disease or brain damage. Though there are no deaths due to the Zika virus, recent outbreak of the virus in Brazil, USA has urged its citizen to avoid pregnancy till 2018. There is no virus for Zika virus. After the recent fear of the virus spread, USA and Russian researchers are trying to find the vaccine for the Zika virus. So be careful with the mosquitoes which fly in the day time as these can spread Zika virus and dengue. Prevention is better than cure.