Shoot at sight orders have been issued by the IAF in its Agra base. After Pathankot attack, Check out reasons for increased security in Indian Air Force bases.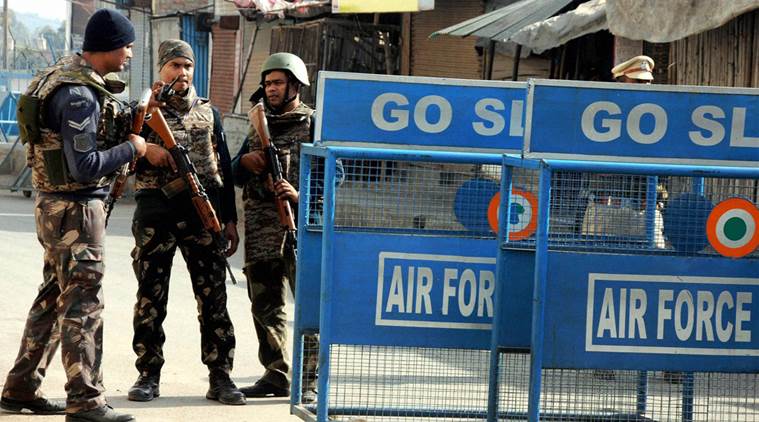 Image of Pathankot base after the recent attack
Courtesy : indianexpress.com
Pathankot terrorist attack is a big mishap for not only Indian Air Force but also for the nation. Till now no action is taken by Pakistan to punish terrorists who have planned the entire episode.
After the incident at Pathankot IAF has reviewed its internal security to eliminate any probable second attack.
Security loopholes are being identified and are taken care with stringent measures to fix them by the IAF officials.
This security review is not just applicable to the Indian Air Force but is done by all defence and paramilitary forces to ensure the safety of men and machines.
In the Pathankot attack, the terrorists were intruded by climbing the perimeter wall and hid at some isolated building.
So now being a strategically very important base, Air Force base at Kheria, Agra a shoot at sight order has been issued by the Air Force.
Also the DM of Agra has been informed about the matter and soon signboards will be in place to warn the people who venture out for adventure.
One can imagine how far IAF has gone to achieve the required security.
So in Agra anyone who tries to climb the perimeter wall can be shot at sight by the security men.
Source : Times of India