M 777 Howitzers are the latest artillery that Indian Army is going to get. 30 years after purchase of Bofors artillery, India will get advanced light weight M 777 howitzers. Check out key points about the induction of M 777 howitzers in Indian Army.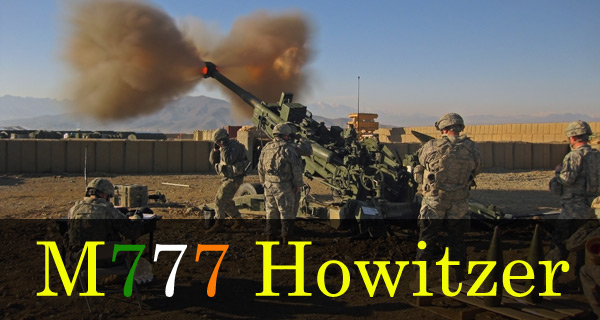 Bofors scam was one of the major scams in Indian defence history. After 30 years of the Bofors scandal, the Indian army has finally started receiving the new M-777 Ultra-Light Howitzers.
2 of the 145 purchased M 777 howitzers that are currently developed by BAE Systems were received by India and is being tested at Pokhran firing range in Rajasthan. This marks the first induction of the howitzers after the Bofors scam in the 1980s Swedish Bofors guns were inducted in late 1980s after which Army has not inducted any modern artillery guns
The 2 Ultra-Light Howitzers (ULH) are being tested at the Pokhran field firing range in Rajasthan.
Here are 9 key points about these M-777 ultra-light howitzers:
The M-777 ULH consists of Inertial Artillery Pointing Systems (LINAPS) and logistics support services apart from various tech and engineering services.
The Indian Army plans to equip 169 regiments with 3,503 M-777 ULH by 2020.
The deal for procuring M-777 guns from the United States was initiated in 2010 and the deal was finalised in November 2016 for 145 guns worth ₹2,900-crore.
The M-777 is a 155 mm/39-caliber howitzer and will be deployed in the northern and eastern regions of India to be used by army's new Mountain Strike Corps.
The government will spend around ₹40,000 crore on the new corps that is likely to be fully operational by 2025, aimed at countering China in the Northeast.
It weighs just 4,200kg unlike the Indian Dhanush, which weights 12,000kg. Hence, the M-777 can be airlifted by using heavy-lift helicopters, C130J Super Hercules, etc.
The M-777 are already in service with the US, Canada and Australia and was deployed in Afghanistan and Iraq.
Initially, the first 25 guns will be directly inducted and afterwards, the rest 120 will be assembled in India by BAE Systems in collaboration with Mahindra Defence.
After the readying of firing tables, 3 more guns will be received in September for training purpose. Induction of the guns will commence in March 2019, with five guns arriving each month till mid-2021.