Demonetisation is a hot discussion topic in all competitive exams and interviews including SSB. Demonetisation of 500 and 1000 rupee notes was announced by the Indian Government to curb black money. Check out what are positive effects and negative effects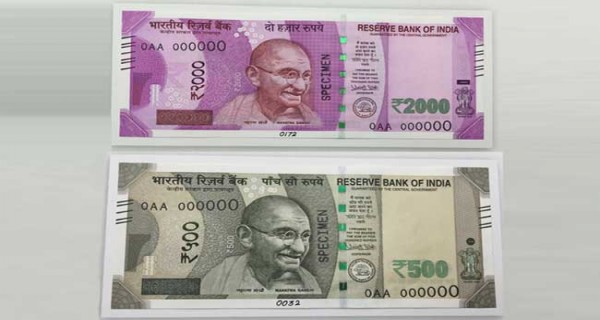 What is demonetisation?
Demonetisation is the process of invalidating the existing authorise Government currency by the Government. For example, Indian Government had announced on 08 November 2016 that existing 500 and 1000 denomination notes will not be valid from midnight of 8th November 2016. As on 08th November 2016, India had paper currency denominations of Rs. 5, 10, 50, 100, 500 and 1000. By demonetization of Rs.500 and Rs. 1000 currency notes, Indian Government decided to introduce new Rs. 500 and Rs. 2000 currency notes in the market.
Implementation of Demonetisation in India
Indian Prime Minister Narendra Modi had addressed nation and announced the demonetisation of 500 and 1000 rupee notes from midnight of 08th November 2016. He urged all Indians to cooperate with the government to successfully implement the demonetisation process.
Vision of Indian Government on demonetisation move
Indian Government had the following reasons for implementing the demonetisation in India.
To curb black money
To reduce terrorist support with cutting off monetary support from anti nationals
To improve tax base
To promote plastic money in India
With the noble vision of eliminating black money and to find out tax evaders, Indian Government had implemented the Demonetisation.
Method adopted by the Indian Government for implementing demonetisation
Indian Government had asked Indians to deposit the demonetised notes of 500 and 1000 denominations in their bank accounts and assured that the money could be taken back through ATMs or through banks. Prime Minister had urged all Indians to be patient for another 45 days and promised to curb the black money. Also the Government had authorised all banks to exchange notes worth 4000 Rs in the branches. After the implementation of demonetisation, Government has also restricted on amount of withdraals from ATMs and banks to deal with the cash crunch. After implementing the demonetisation, many rules on depositing and withdrawing of money were changed on fly to ease discomfort faced by all people.
View of political parties on demonetisation move by the Government
Bharatiya Janata Party (BJP) the ruling party of India had fully supported the demonetisation move but all other opposition parties had opposed the sudden implementation of demonetisation. Former Indian Prime Minister and great economist Manmohan Singh had called the move a disaster for Indians and Indian economy. Ruling party ministers had critisised all who had opposed the move by stating that the people who are hoarding the black money are affected by the move and that's why they are opposing the move.
Positive effects of Demonetisation in India
As expected, the Demonetisation move had few positive effects in India.
Promoting Digital Transactions
Promotion of digital transactions is one of the major achievements of the demonetisation implementation. Earlier in India there were fewer digital transactions as most of the Indian population depended upon the cash for day to day purchases and bill payments. With the crunch of cash in the market and various other incentives that were announced by the government, there was a surge in the digital transactions in India. More digital transactions meant visibility of money held by citizens to the government agencies to track tax evasions.
Improving the tax payers base
Government had lured black money holders with no action if they volunteer to disclose their black money to the government. A fine of 50% of amount declared will be collected from the person who had informed the government about the black money and the government had assured that no legal action will be taken and no questions will be asked. Many people had participated in the drive and declared black money held by them to the government and thus validated their money. The government had also ceised black money which was held and was being tried to dispense off.
Reduction of terrorist activities in Jammu and Kashmir
After demonetisation, terrorist activities in the valley had reduced significantly. There were very less number of terrorist activities reported in Jammu and Kashmir as crash crunch had hit the operations of all terrorist groups.
Promotion of digital transactions and increased tax payers base are major achievements of Indian Government after Demonetisation move.
Negative effects of Demonetisation in India
Every major radical move of any Government will have its own pros and cons. No major step can have only positive effects only so does the demonetisation move.
Cash crunch among Indians
The Indian Government had seemed as if less prepared for the move and most of the Indians were finding it difficult to get cash in hand for day to day needs. Rural areas were the most impacted ones where there was no much promotion of digital transactions and lack of internet facilities. In urban area of India, people shifted from paying cash to making online payment using debit / credit cards and using Apps like PayTM and Mobikwik as all shopkeepers and offices started to accept digital transactions.
Majority of Indian population was not used to using plastic money and digital wallets as they didn't had bank accounts and internet connection. Most of the people were also reluctant to use debit cards and mobile apps due to digital theft concerns. As a result, there were long and never ending queues in the bank branches filled with both patient and angry Indians. Most of the Indians were very patient and supported the demonetisation move by the Indian Government to support for eliminating black money.
Small Businesses Worst Hit
Small businesses were vanished / worst hit by demonetisation implementation in India. Cash payments to workers and employees is still a practice in small scale businesses. So as India faced cash crunch, small business units were not able to pay its workers. Workers also had to stand in long queues to withdraw / exchange money in ATMs / Banks which had reduced effective working hours of business operation. Thus, small businesses had to limit their business activities and many of the small businesses suffered great losses with the demonetisation process.
BPL Families Most Affected By Demonetisation
As small businesses shut down / limited their activities, many BPL (Below Poverty Line) Indians lost their jobs temporarily and got into trouble. Lack of bank accounts and limited resources, poor and needy people of India were the most affected ones.
GDP Came Down
GDP of India has slowed down after implementation of demonetisation move as small industries were finding it difficult to carry out business. Due to decrease in consumption, demand for products in domestic market sharply fell down. GDP also rallied downwards from 9.2 in January 2016 to 7 in December 2016. GDP continued to fall and had finally came down to 6.1 by March 2017. However Indian government has maintained that GDP will increase soon and no one should worry about it. Implementation of GST (Goods and Services Tax) is also one of the reasons for GDP fall down.
Long run analysis of Demonetisation Move in India
Though demonetisation motive was fair and reasonable, Indian government had finally admitted in August 2017 that 99% of old currency notes were deposited after demonetisation much more than the Government had predicted. Earlier, the government had believed that around 10 to 15% currency will not return to RBI fearing the legal proceedings. Considering the costs involved in printing the new currency notes, transportation expenses of currency, GDP slowdown, job losses and hardship caused to common man the demonetisation move is not as much successful as many had anticipated it to be.
Current Situation of India
In India, GDP is slowing down due to both demonetisation and implementation of new taxation system GST. Though the cash brunt had vanished by February 2017, most of the people had faced numerous problems during the 90 days of demonetisation. Terrorist activities are also on the rise over the past few months in Jammu and Kashmir. Digital transactions also decreased significantly and many shopkeepers stopped accepting payments in the form of plastic money and mobile apps. Though number of tax payers has increased, many economists consider it as normal.
Flaws in implementing demonetisation
There were few major flaws in implementing the demonetisation step in India. Major flaw of implementation was exchanging the money at bank branch counters. Many black money holders used this opportunity to get their black money exchanged through labourers and poor people. Though ID proofs were taken from the people who exchanged money from bank counters, it is not practical to calculate how much money a person had exchanged during the initial days. Many had deposited small amounts of money into their relatives / workers and later on took it away when the cash supply normalised in India. Though most of the bank employees played major role of misusing of their positions, few had indulged in converting black money into white money by issuing fresh notes. Many jewelers, educational institutes, petrol pumps and even hospitals indulged in converting the black money into white money. Required amount of new currency was not catered by the government at the time of implementation.
Suggestions for better implementation of demonetisation
Accountability is the only way to fish out black money. In any case, demonetisation will be successful when the cash is deposited directly into the accounts and then the money is allowed to be withdrawn from ATMs/ Banks. Jan Dhan Yojna might have gone to the next level if the government had ordered all banks to open instant bank accounts to those who don't have any accounts and money deposited into those accounts. In this way, government would have got a fair picture of money hoarders and black money holders. By this the government would have provided basic savings account to all Indians and indirectly lead to increase in digital transactions.
Government had not anticipated the re-calibration of ATM machines to issue fresh currency notes. Had the government planned to print new currency notes in 500 and 1000 rupee notes with same dimensions but with different features, there might have no reason to get ATMs recalibrated and new currency would have been dispensed immediately.
Keeping new currency notes before announcing the demonetisation move might have helped to ease the cash crunch and would have lead to better governance.
Final take on demonetisation and black money
Black money is the old unhealed wound of India and even though many steps initiated by the Indian government, it is still prevailing in the country. It is we who are responsible for encouraging the black money. We knowingly or unknowingly fish out money in cash to others to evade tax or to get things done. Any numerous and enormous steps a government may undertake to control and eradicate black money from the country, if people wish that black money should exist, it will always prevail. When each and every citizen acts responsibly and sensibly, then only black money can be controlled.