Want to fill up online AFCAT application form. Check out our step by step guide for filling up online application form. Also check reasons for getting invalid data message while submitting online AFCAT application form.
Procedure To Fill up AFCAT Online Application Form
Indian Air Force conducts AFCAT exam twice a year to recruit officers in its Flying, Technical and Administrative branches. AFCAT is a written exam and candidates who qualify AFCAT exam will have to appear in the 5 day SSB interview. Many candidates face issues while filling up the online application form of AFCAT. So here we have compiled a guide with screenshots for filling up online AFCAT application form. Follow through the guide and fill up the application form and if you face any problems while submitting the AFCAT application form, do leave a message in the comment box.
Step 1 : Go to IAF's official website and Click on Candidate Login Link
In order to apply for AFCAT exam, one need to visit the official website of Indian Air Force i.e., www.careerairforce.nic.in. Following screen will appear.
Here you can see "Candidate Login" link. Candidate login link is exclusive for filling up online AFCAT application form. So click on the Candidate Login link and you will be redirected to the following screen.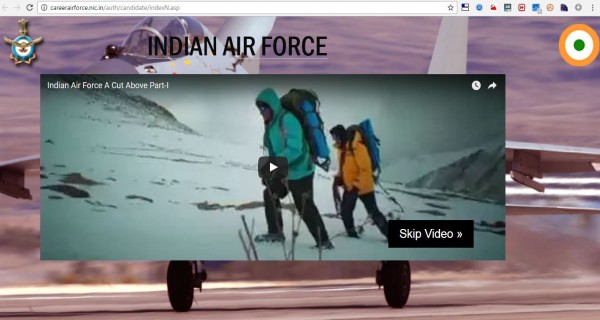 Currently a short video link is being displayed by the IAF. Just click on "Skip Video" and you will be taken to main candidate login page of AFCAT exam which looks like the below screen.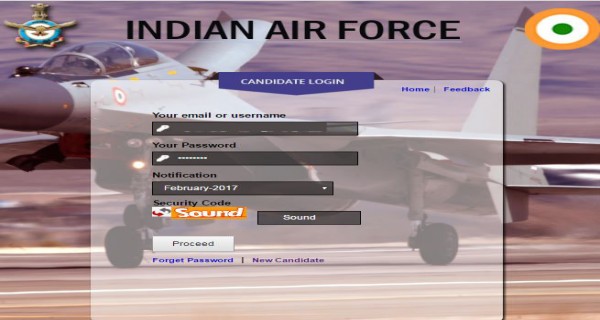 Step 2 : Register for AFCAT (For new candidates only)
Skip this step if you have already registered in the AFCAT online application portal. If you are appearing for AFCAT exam for the first time, you need to first register yourself. For registering, click on "New Candidate" link available on the AFCAT Candidate Login page. Following screen will appear. Be careful in writing your name, date of birth, gender, marital status and other details. If you do a single mistake, you may be disqualified by IAF.
Here in Candidate Registration page, fill up the required details and click on "Submit" link. If all goes right, you will see a message saying that the AFCAT registration is successful and you will receive password in your email inbox.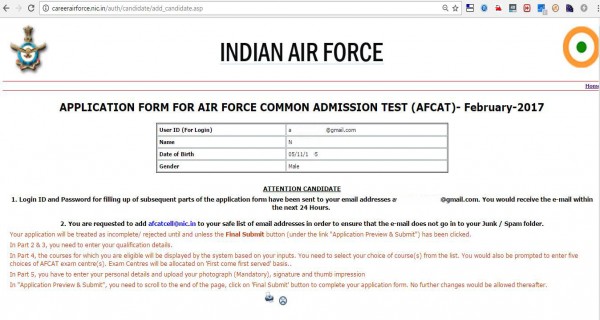 Step 3 - Login into AFCAT online application portal
Now you have registered for AFCAT exam and have received password for logging into AFCAT application portal. So go on and login with your credentials.
Once you login with your credentials a welcome page with instructions to fill AFCAT application form will appear as shown below.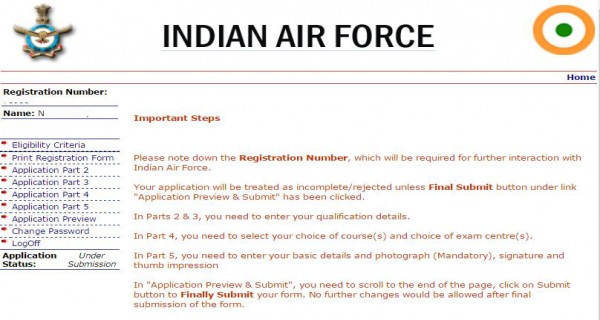 Before proceeding to fill up the online AFCAT application form, keep your 10+2 / Diploma, Graduation and Post Graduation mark lists with you. Also keep soft copy of your passport size photograph.
If you are ready with the required documents go on and check out online AFCAT application filling up guide part 2.