Indian Navy deployed its ships to West Coast of Africa and the Mediterranean Sea. Here are 8 points about this development. Read on to know more about Indian Naval ships deployment details.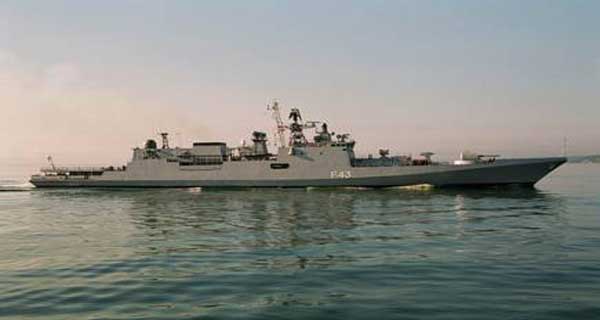 Just after a week when Indian Naval Ships were deployed to Singapore to participate in IMR 2017, IMDEX-17, SIMBEX-17 & AUSINDEX-17, Indian Navy deployed its ships to West Coast of Africa and the Mediterranean Sea. Here are 8 points about this development.
INS Mumbai, INS Trishul and INS Aditya arrived at Jeddah on 16th May 17 for a 3-day visit. During their stay in the country, the warships will engage extensively with the Royal Saudi Naval Force which will include professional interactions, sports and social engagements.
Rear Admiral RB Pandit, FOC Western Fleet, is leading the contingent from guided missile destroyer INS Mumbai. The ships are part of the Western Naval Command based at Mumbai.
The visit of Indian ships to Jeddah seeks to strengthen India's peaceful presence and coordination with friendly countries of the Indian Ocean Region.
Indian Navy will also address the main maritime concerns of the region like piracy off the coast of Somalia and assisting countries in the Indian Ocean Region with Hydrographic Survey, Search and Rescue and other such capacity-building and capability-enhancement activities.
"The current deployment into the Mediterranean will contribute towards the Indian Navy's efforts to consolidate Inter-Operability and forge strong bonds of friendship across the seas", an official statement said.
India and Saudi Arabia have a cordial and friendly relation having centuries old economic and socio-cultural ties.
Bilateral trade too between the countries has grown up to 3 folds in the last 5 years. With over 1,65,000 Indians performing Haj every year, the Haj pilgrimage is another important component of the bilateral relations.
Saudia Arabia is also home to the largest expatriate community having 18 lakh Indians living in the Kingdom.
About INS Mumbai:
It is the third of the Delhi-class guided-missile destroyers. INS Mumbai was built at Mazagon Dock Limited in Mumbai and was launched in 1995 before being commissioned into service in 2001.
With the motto "Aham Prayptam Tvidametesam Balam" meaning "I am Invincible", INS Mumbai can carry 2 Sea King helicopters.
About INS Trishul:
INS Trishul, the guided missile frigate is the second frigate of the Talwar class. It was launched in 2000 and joined the Indian Navy in 2003. It carries one Ka-28 Helix-A, Ka-31 Helix B or HAL Dhruv.
About INS Aditya:
INS Aditya, the only ship the Aditya class is the replenishment and repair ship of the Indian Navy. It is the lead ship, commissioned in 2000.