Guide for filling up AFCAT application part 4 and 5. Check out our step by step tutorial for correctly filling up the online AFCAT exam application form.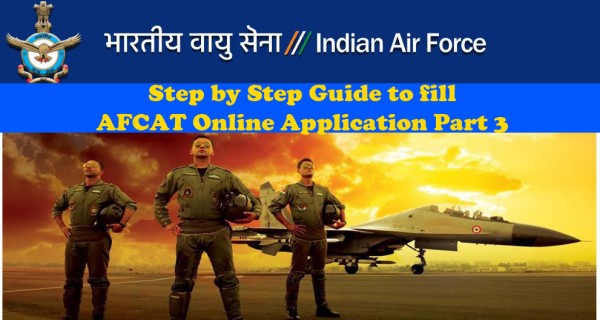 AFCAT Application Part 4 and 5 Filling Up Tutotial
Hope you have filled up AFCAT application Part 2 and 3 successfully. If not, then read our second part of step by step guide for filling up AFCAT application which shows you how to fill up AFCAT application part 2 and 3 correctly.
Following screen will appear as the AFCAT application part 4.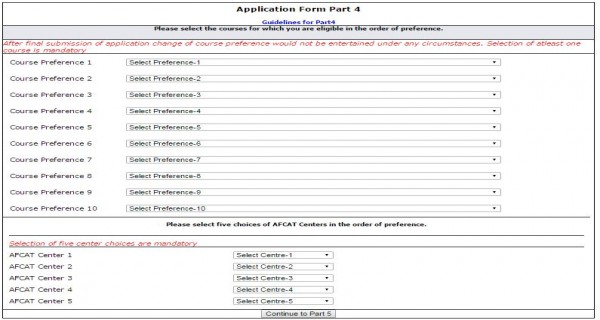 In the Part 4 of AFCAT application, you need to give course preferences and AFCAT exam centre preference.
As per your filled up details, courses will be available. Just select the courses which you want to apply as per your choice. You can choose multiple courses and give them priority.
Also you have to choose 5 options as AFCAT exam centres. IAF will try to allot the first preference as the AFCAT exam centre but in case the seats are filled up, then you will be given other exam centre.
Once you have chosen your options, click on Continue to Part 5 button. If the part 4 details are correct, then you will be taken to the following AFCAT application part 5.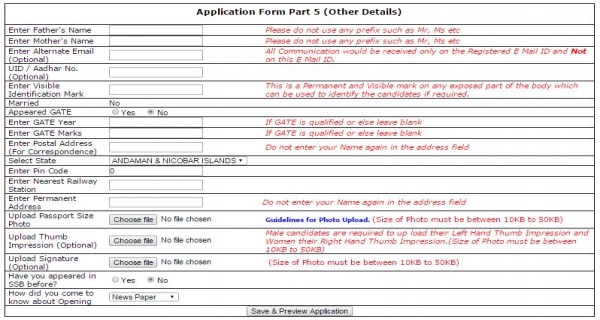 Here you need to fill up personal details and also you need to upload your passport size photograph. Please check out guidelines for uploading passport size photo carefully before uploading the photo.
Check out tutorial to resize passport size photo for AFCAT application form.
Once you have filled up the following details, click on Save & Preview Application button.
Father's name
Mother's name
Identification mark
Alternate Email ID
Aadhar Number
GATE status
Communication address and permanent address
Once all details are as per the guidelines, you will see preview of filled up AFCAT application as shown below.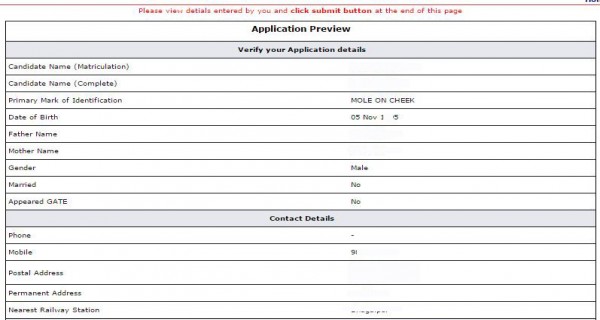 Check out the application form for the final time and if all details are matching then click on I Agree the terms and conditions check box. And click on Submit AFCAT application. If you feel that any mistake is there in the application form, you may change it.
Finally you have submitted online AFCAT application form successfully. You will get an email acknowledging the form submission.