Ad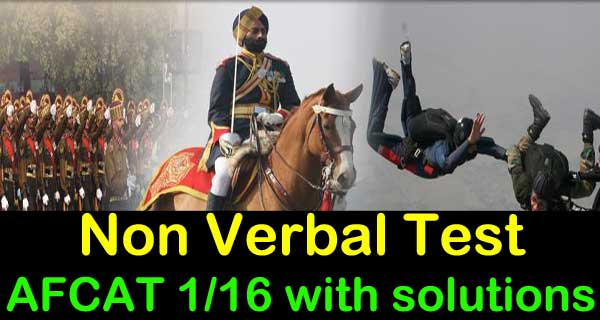 Want to practice non verbal reasoning online and looking for AFCAT 1 2016 questions and answers? Check out complete answer key for AFCAT 1 2016 non verbal reasoning questions in this online test.
Non verbal questions asked in AFCAT 1 2016 exam
Total 24 non verbal questions were asked in AFCAT 1 2016 question paper. Here first attempt on your own and check your preparation level for non verbal reasoning. Once the test finishes, you will be able to see complete analysis of the answers. Also know how to solve non verbal reasoning questions with explanation.
Detailed Instructions
Each question carries 3 marks.
One mark will be deducted for each wrong answer.
---