Ad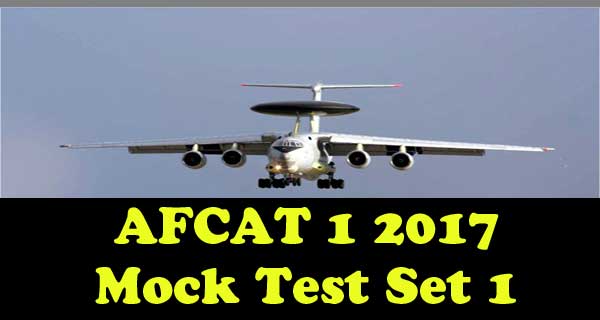 Looking for AFCAT 1 2017 question paper mock tests? Check out exclusive mock test for AFCAT 1 2017 exam preparation here.
AFCAT 1 2017 Mock Test Question Paper
AFCAT 1 2017 exam will be held on 26th February 2017. We have received many requests from AFCAT aspirants to upload AFCAT 2017 mock tests. So we have brought 100 questions for practice. Current mock test of AFCAT is very helpful in assessing your preparation level for your upcoming AFCAT exam. So go on and try our online AFCAT 1 2017 mock test for free of cost. Practicing will make you more confidant of attempting maximum number of questions of AFCAT 1 2017 question paper.
Detailed Instructions
Each question carries 3 marks.
One mark will be deducted for each wrong answer.
---