Looking for INS Chennai warship details. Indian Navy commissioned INS Chennai on 21 November 2016. Read on to know more about features and capabilities of Indian Navy warship INS Chennai.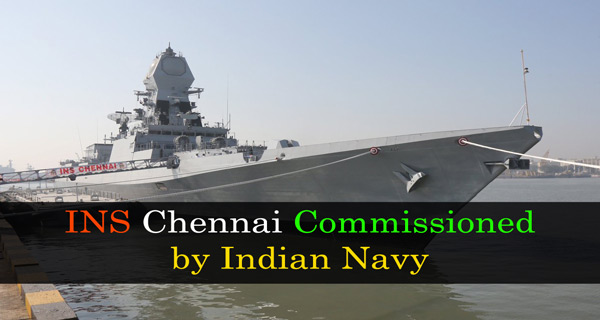 INS Chennai
Commissioning of INS Chennai in the Indian Navy entered into record books as it is the largest warship that is built up completely in India. On 21st November 2016, Indian Defence Minister Manohar Parrikar commissioned INS Chennai into Navy at the Mumbai naval dockyard. At the commissioning ceremony of INS Chennai, Indian Defence Minister Manohar Parrikar was the chief guest and Admiral R Dhowan - Chief of the Naval Staff was also in attendance. Incidentally INS Chennai became first warship to be named after Chennai.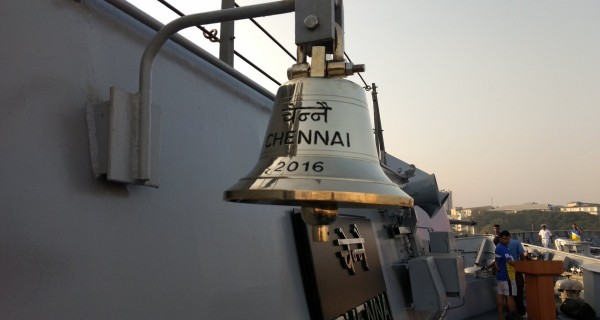 First look of INS Chennai warship.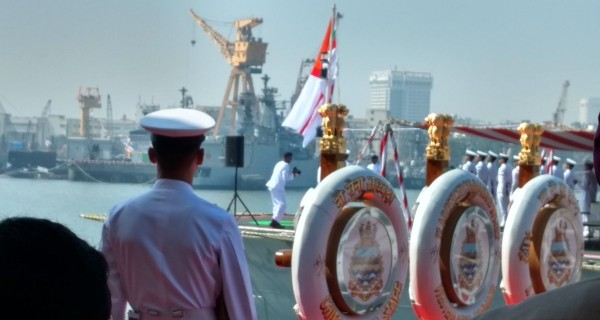 Indian Navy officer watches as the warship INS Chennai gets ready for commissioning.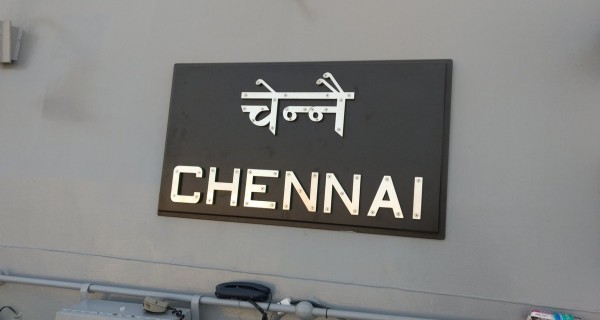 Glorious INS Chennai warship ready to enhance fighting power of Indian Navy.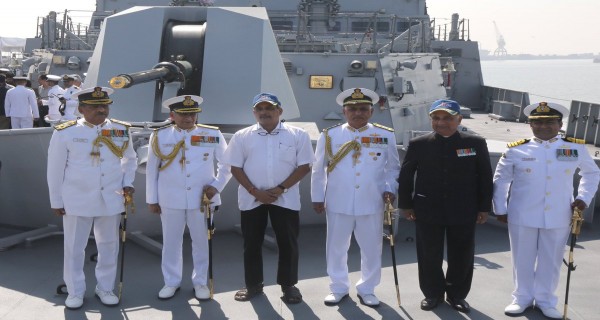 Indian Defence Minister Manohar Parrikar on board to commission INS Chennai.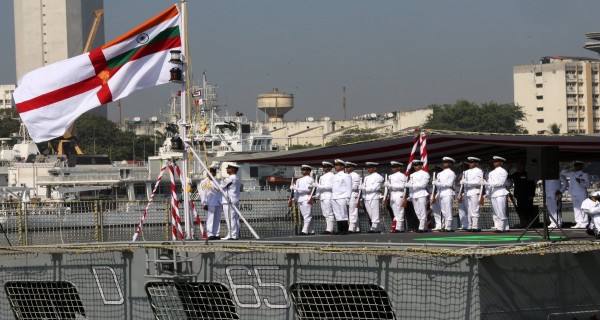 Salute to INS Chennai by the Indian Navy sailors.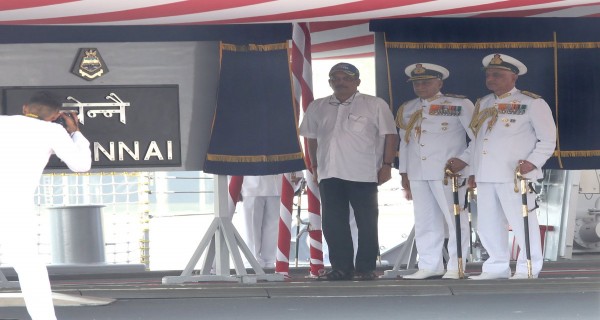 Indian Defence Minister Manohar Parrikar commissioning INS Chennai into Indian Navy.
INS Chennai was built in Mumbai at the Mazagon Dock Shipbuilders Ltd. With the induction of the warship INS Chennai, developing of Kolkata class guided missiles destroyers is also came to an end.
INS Chennai is capable of diverting a missile attack from the enemy. Apart from sensors and weapons which are imported from Russia and Israel, 60% of INS Chennai is built up at Mazagon Dock.
INS Chennai is a Kolkata-class stealth guided missile destroyer warship. Total three warships were built at the Mazagon Dock Limited Mumbai under the Project 15A.
With the commissioning of INS Chennai, Project 15A completed successfully.
After commissioning the warship, the chief guest Manohar Parrikar expressed great faith in the warship's capabilities and endurance. Also he acknowledged that the warship will increase the Indian Navy's combat capabilities.