SSB PPDT picture story writing practice set 7
Total Questions
: 1
Max Marks
: 100
Duration
: 10 Minutes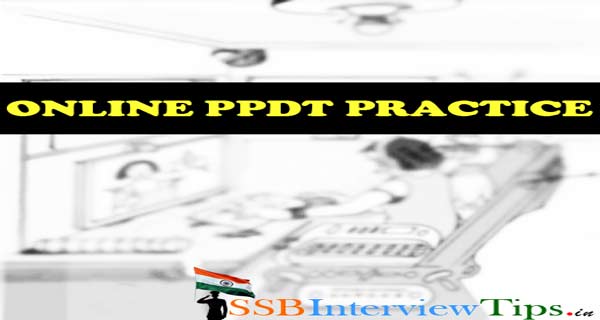 Online PPDT Story Writing Test
In order to pass SSB interview, you must be good at PPDT story writing. If you don't practice PPDT story writing, then you will be at back foot. PPDT is simple test where you have to write a story based on the PPDT picture shown to you.
Picture is not at all predictable. Any picture may be shown and candidates have to frame a story around the picture shown to them. So practicing as many PPDT pictures as possible is the only key to success in the interview.
Many candidates practice writing PPDT stories but could not get them reviewed by experts. Here we have provided a wonderful platform for all SSB aspirants to not only practice PPDT picture story writing but also a chance to get the answers verified by the experts. Candidates will get good guidance which is very crucial in preparing for the interview.
So go on and appear for our online PPDT test practice and let your story reviewed to get accurate assessment.
Detailed Instructions
You will be given 10 minutes time to write story.
Just observe the PPDT picture for one minute and then start writing your PPDT story.