Ad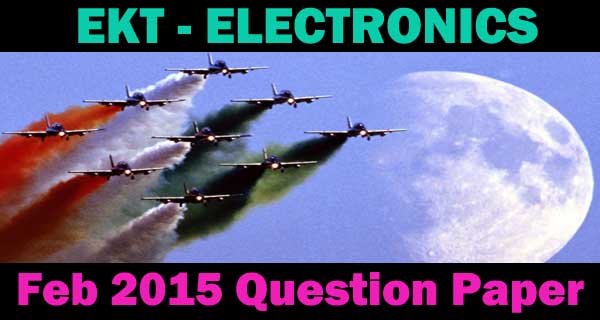 Practice EKT 01 2015 question paper online. Crack Engineering Knowledge Test by practising online tests of EKT for EEE engineers.
Detailed Instructions
Total No. of Questions 50. Each Question is of three marks.
One mark will be deducted for every wrong answer.
No mark will be deducted for un-attempted questions.
Do not write on the Question Paper or make any mark on it.
---