April 2017 Current Affairs Mock Test
Total Questions
: 20
Max Marks
: 60
Duration
: 15 Minutes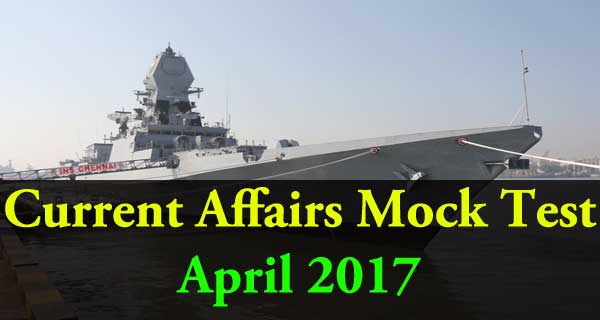 April 2017 current affairs online mock test
Online mock test of April 2017 current affairs does have very important questions that may be asked in the upcoming written exams. Also practicing
current affairs online mock tests
will keep you ahead of others in group discussions and personal interview also.
Total 20 questions are there in the April 2017 current affairs mock test. Candidates will have 15 minutes time to answer the question paper. So go on and try out our online mock test for April 2017 current affairs.
Detailed Instructions
Each question carries 3 marks.
One mark will be deducted for each wrong answer.