10+2 TES 33 notification has been released by Indian Army. You can apply online for TES 33 course. Read on to know about eligibility, last date and how to apply for 10+2 TES 33 course.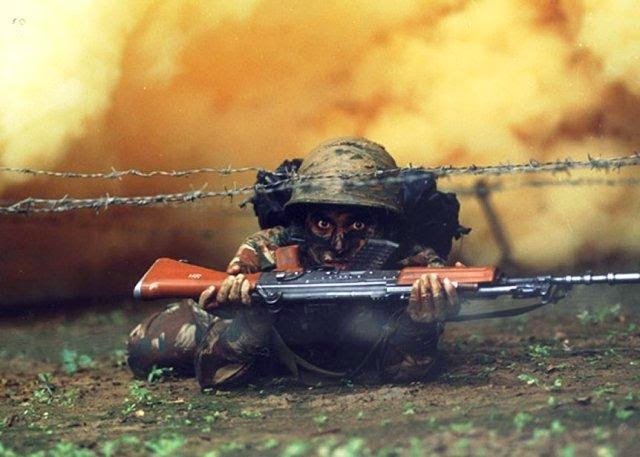 Indian Army has released one of the most popular course notifications i.e.,
10+2 TES 33 course notification
. Indian Army has invited applications from male candidates who fulfill the following eligibility criteria for TES course.
TES 33 eligibility criteria
In order to apply for TES 33 course applicant must have passed 10+2 examination with Physics, Maths and Chemistry subjects. Applicant must be Indian citizen. Age of the 10+2 TES 33 course applicant must be between 16 1/2 years to 19 1/2 years as on 01 July 2015. That is applicant must have been born between 01 Jan 1996 and 01 Jan 1999. Applicants must have scored more than 70% aggregate in Physics, Maths and Chemistry subjects in 10+2 level. Candidates must be physically fit for getting in to TES 33 course. Minimum height of applicant must be 157.5 Cms. Candidates who belongs to north east, Garhwal, Kumaon or Gorkhas do have 5 Cms height relaxation.Similarly candidates from Lakshadweep with minimum height of 155.5 Cms are eligible to apply for 10+2 TES 33 course of Indian Army. Candidates should not be underweight or overweight. Thus, candidates who fulfill the above eligibility criteria may apply for TES 33 course.
Important dates of 10+2 TES course
Here are few important dates related to 10+2 TES 33 course which candidates need to note. Technical Entry Scheme 33 course notification has already released by the Indian Army. Last date to apply for TES 33 course is 30 November 2014. Online applications will be not available at 10 AM on 30 November. During last few days of last date there will be huge number of applicants who apply. Due to the huge number of applicants, sometimes website crashes. So apply for TES 33 course as early as possible.
SSB interview
will be held for shortlisted candidates during January, February, March and April 2015. Final merit list of 10+2 TES 33 course will be released by the officials of Indian Army in the month of June 2015. Course will commence in the month of July 2015.
How to apply for 10+2 TES 33 course
Only online applications will be accepted by the Army for 10+2 TES 33 course. So in order to apply for TES 33 course go to www.joinindianarmy.nic.in - official website of Indian Army officers recruitment. There you will find a link to TES 33 course online application. Click on the link and you will be taken to the online application form. There read the instructions carefully and fill up the application form. Please keep all academic documents ready with you before proceeding to apply for 33 TES course. Take two to three printouts of complete application form. You need to carry the application form when you go for SSB interview.
There are total 60 vacancies available in 10+2 33 TES course. Candidates who are selected for the TES course will have to undergo four year training. After four year training candidates will be awarded permanent commission in the Army in the rank of Lt. Also there is one year post commissioning training for TES officers. During the TES 33 course training cadets will get 21000 rupees as stipend. After completion of training
salary of Army officers
is very decent. Candidates who successfully complete TES training will be awarded with engineering degree and will be absorbed into technical branch of Indian Army as commissioned officers. During the training Army will provide accommodation, food, books and training material for free of cost. Initially one year training is given at
OTA Gaya
.
So it is a golden opportunity for young boys who have just completed their 10+2 to get into Army as an officer through 10+2 TES 33 course.