Check out top 15 current affairs which are important for AFCAT 1/16 exam aspirants. In this series we have listed current affairs on international events.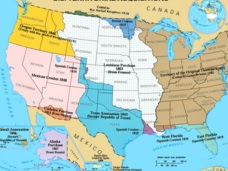 Earlier we had shared
current affairs of India for competitive exams
.
In January 2015 office of Charlie Hebdo of Paris was attacked by the terrorists which resulted in 17 deaths.
On 12th February 2015 to combat terrorism UN Security Council has adopted Resolution 2199.
On 25th April Nepal witnessed a major earthquake where death toll raised over 8,800.
In United Kingdom, Conservative Party won the elections and David Cameron was elected as PM for the second term.
In May 2015, Ireland held voting for legalizing same-sex marriage and majority has voted for legalizing same-sex marriage. Thus Ireland became the first country in the world to legalize the same-sex marriage.
Cuba is the first country in the world to eliminate mother-to-child transmission of HIV and Syphilis.
In July 2015 Greece has become the first developed nation to default on IMF payment.
Diplomatic relations between USA and Cuba once again started after a long gap of 54 years.
In September 2015 Malcolm Turnbell has ousted Australian PM Tony Abbott in a leadership bailout.
NASA scientists have found out that there is flowing water in Mars planet.
Justin Trudeau of Liberal Party of Canada wins the elections in October 2015.
China ended its thirty year old one child policy.
Aung San Suu Kyi of National League for Democracy won the elections in Myanmar.
On 24th November 2015, Turkey shot down Russian aircraft which was fighting against ISIS.
COP21 - UN Climate Change Conference was held in Paris. During the COP21 a global pact to reduce carbon emissions was signed by all the countries.