Ad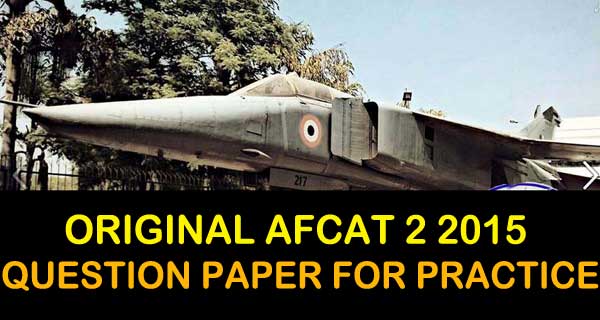 Want to practice AFCAT 02 2015 question paper. Check out online practice paper of AFCAT exam here.
AFCAT 2 2015 question paper online practice
AFCAT 2 2015 exam was held in 2015 for shortlisting candidates for SSB interview by Indian Air Force. Here we have brought AFACT 2 2015 original question paper along with answer key for all aspirants to practice for free. Go on and try this online AFCAT mock test.
Detailed Instructions
Total Number of Questions-100. Each Question is of three marks.
One mark will be deducted for every wrong answer.
No mark will be deducted for un-attempted questions.
---