Written Indian Navy entrance exam to become commissioned officer and want to know whether you are shortlisted for SSB interview by Indian Navy or not? Read on to know how to check whether you are shortlisted or not for Indian Navy SSB.
Indian Navy has an option for this on the official website.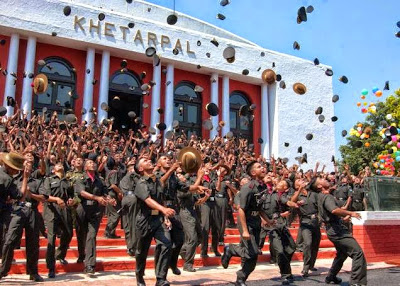 No matter which type of entrance exam written by you for permanent commissioning in Navy or
short service commissioning in Navy
, you may now check whether you are selected for SSB or not online. After the compilation of shortlisted candidates for
SSB interview
, Indian Navy will send the results by e mail and by postal letters. If you have not got the notification of your qualifying in SSB
interview
by Indian Navy, you can check online in the official website of Navy.
Procedure to check whether you are shortlisted or not by Indian Navy for SSB interview or not
In order to check if you are shortlisted or not by Navy for the SSB interview, you need to login to
official website of Indian Navy recruitment
i.e., Nausena-Bharti.nic.in.
Then click on "Download" link on the Indian Navy webpage.
In the download page, click on "Print your SSB Call Letter".
In the admit card page of Indian Navy, there are two options.
In the second option, that is "If you do not have Registration Number" option, select your entry type first.
Then type first letter of your name and your father name in the boxes mentioned with the details.
Select your Date of Birth by the date selector.
Now you have to verify that you are a human and not a robot. For this, enter the verification code given beside the text box for entering the code.
After filling up the details accurately, click on Submit button.
If you are shortlisted by Indian Navy for SSB interview testing, the details of corresponding SSB will be displayed here.
So after checking up whether you are shortlisted for SSB, you can choose Indian Navy SSB date and place of interview.