Are you preparing for competitive exams and looking for current affairs of international events? Check out latest happenings around the world here.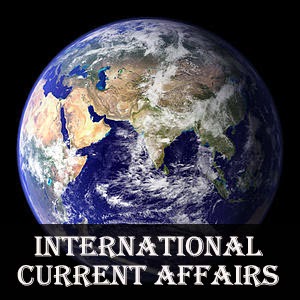 31 May 14
China alleges that USA is wrongly accusing it for aggression in South China Sea.
Pakistan MP Rana Jameel Hassan and an ISI official were abducted by Taliban group.
01 June 2014
USA released five Taliban militants as exchange for Sgt Bowe Bergdahl who was made as Prisoner of War by Taliban in Afganistan five years ago.
02 June 2014
Alexis Prem Kumar from Tamilnadu - an Indian aid worker was kidnapped in Afganistan.
US ambassador Suzy LeVine became first top rank government official who swore using an electronic reader.
Also check out