Want to join Army Cadet College? Army Cadet College ACC is one of the best courses of Indian Army. Check out procedure to join Army Cadet College as an officer here.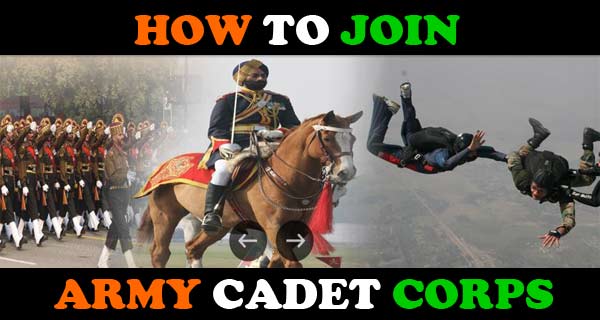 Joining Indian Army ACC as an officer
Army Cadet College entry is the golden opportunity for serving soldiers to become a commissioned officer in the Indian Army and fulfill their dream of serving nation as an officer.
ACC stands for Army Cadet College. ACC is the premier college of Indian Army. It provides opportunity for all serving soldiers to prove their commanding skills as an officer. There are few courses exclusive for serving soldiers of Indian Army, Navy and Air Force.
Army Cadet College is located at Indian Military Academy, Dehradun. Personnel selected for ACC course should report to IMA for training. ACC course duration is 4 years. Graduation degree will be awarded to all Army Cadet College course cadets after successful completion of prescribed training.
Eligibility criteria of Army Cadet College, IMA
In order to join Indian Army Cadet College (ACC) aspirant should be a serving soldier in Indian Army, Navy or Indian Air Force. Applicants should not have any adverse remarks during their service period. Applicants of Army Cadet College course should have good physical fitness. Applicant's age must be below 27 years as on ACC course commencement date.
All candidates who apply for Army Cadet College course will have to write an entrance exam (ACC entrance test). Based on the performance of ACC course test, Indian Army will call shortlisted candidates for ACC SSB interview.
SSB interview
will proceed as per laid down procedure and does not differ with other course SSBs. It is a five day interview consisting of various psychological and group testing tests.
Candidates who apply for ACC course should prepare well for the SSB interview.
Notification of Army Cadet College will be intimated by the units or formations where soldiers are serving.
One must send the ACC application form through one's unit only. Directly sent applications will be rejected.
Training of all cadets at Army Cadet College is of three years. After three years of training in ACC wing, candidates will be awarded commissioning in the Indian Army and will have to undergo one year training at Indian Military Academy.
Indian Army does provide coaching for all interested soldiers for cracking ACC exam and also provides training for passing SSB interview.
Soldiers who join Army Cadet College ACC wing will inculcate good ethics and will continue to better their management skills as commissioned officers. Thus, ACC course of Indian Army is really a boon for all serving soldiers who could not complete their graduation due to hardships of their lives at Indian Army, IAF and Navy.
Also read