Minerva Academy

Details

Complete Address:

NH 21, V.P.O. Daon. Distt. Mohali, Punjab Pincode -140301

Phone Number:

+91- 8054197300, 0172-2277063, 2278273

Phone Number:

+91- 8054197300, 0172-2277063, 2278273
Minerva Academy, Chandigarh
Lt Col Deol Minerva Academy was established in 1955 by Lt Col Deol in Mohali. The SSB coaching academy has spread across 10 acres land in Mohali and is just 10 Kms away from Chandigarh. All modern facilities are provided by the Minerva Academy for SSB aspirants. Well known top defence officers such as Ex. Army chief General JJ Singh, Param Vir Chakra awardees Captain Vikram Batra and Flying Officer Nirmal Jit Singh Sekhon had SSB coaching at Minerva Academy.
Founders of Minerva Academy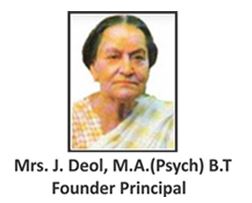 Minerva Academy was indeed started by Mrs. J Deol in Shimla. Then the institute got shifted to Jalandhar and finally it is now located in Mohali. Since its establishment, Minerva Academy was considered as one of the best SSB coaching academies in India.
Lt Col IS Deol served in the British Indian Army as an officer during the World War II and after that he has served in the Indian Army too. After his outstanding service career, he returned to coach young and talented aspirants for defence services.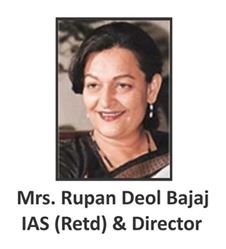 Daughter of Col Deol, Mrs. Rupan Deol Bajaj - retired IAS officer took the charge as Minerva Academy director. She is endeavoring for imparting best in class SSB coaching for all aspirants.
Highlights of Minerva Academy SSB Coaching
Minerva Academy has good faculty to provide quality SSB coaching for all aspirants. It's infrastructure and facilities make it one of the best SSB coaching institutes in Chandigarh. Here are few glimpses of SSB coaching at Minerva Academy.
Students of Minerva Academy getting SSB coaching in class rooms.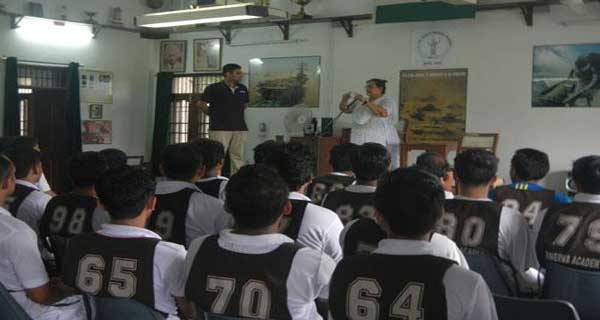 Women aspirants being taught about best techniques for upcoming SSB interview.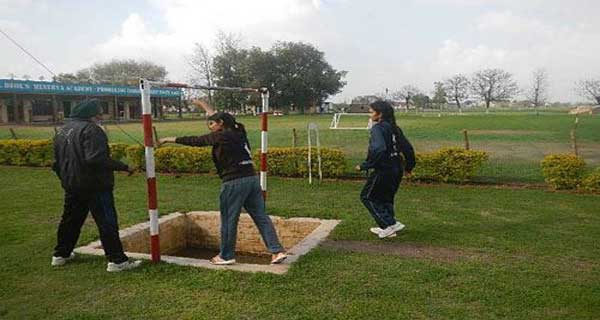 Group Discussion practice session at Minerva Academy.
So above were just few glimpses of SSB coaching schedule at Minerva Academy.
Minerva Academy Fees and SSB Coaching Schedule
Minerva Academy fees is 12000 rupees for SSB coaching. If you want to have messing, you need to pay 3000 Rs extra. Also 2000 rupees is charged for hostel facility at the Minerva Academy.
SSB coaching batches start on 1st, 11th and 21st of every month.
A 100 hrs coaching during 10 day SSB interview coaching is guaranteed by Minerva Academy and details are presented here.
| | |
| --- | --- |
| PIQ Form Filling Up and Explanation | 5 Hrs |
| Brief about SSB and detailed coaching for lecturettes | 14 hrs |
| SSB Psychology tests coaching | 12 hrs |
| Intelligence test coaching | 12hrs |
| Communication skills for effective speaking | 11 hrs |
| Group Discussion Practice and Theory classes | 10 hrs |
| Group Task and lecturette | 14 hrs |
| Command Task coaching | 6 hrs |
| Indoor planning i.e., Group Planning Exercise | 10 hrs |
| Individual Obstacles theory and practice | 6 hrs |
| Total | 100 hrs |
Well scheduled 100 hrs coaching at Minerva Academy is the key for success in SSB interview.
Apart from SSB coaching, Minerva Academy provides coaching for AFCAT, CDSE, NDA, ACC, CAPF and OTA written exams.
If you want to become a officer in the Indian Armed Forces, go on and fulfill your dream with Minerva Academy - one of the best SSB coaching academies in Chandigarh, Punjab.

Average Rating: No rating yet !!!