Want to know about Officers Training Academy? OTA is one of the best training academies of the world in imparting best military training. Read on to know about training schedule, sports facilities, how to reach and history of OTA.
Training in Officers Training Academy is given to all candidates selected for Short Service Commission courses of Indian Army.


Officers Training Academy or OTA is one of the training academies of Indian Army to train cadets of various Short Service Commission courses of Indian Army. There are two OTAs in India. First and foremost Officers Training Academy was established in Chennai, TamilNadu. Recently in 2010, Indian Government has approved for second Officers Training Academy in Gaya near Bodhgaya - a famous pilgrimage in Northern India. OTA Gaya was fully established in 2011.
Officers Training Academy Chennai trains about 500 officers every year. Whereas, approximately 100 cadets pass out as Army officers from OTA Gaya every year. Let us have a look at the history of OTA Chennai and OTA Gaya before going to other details.
History of OTA Chennai
Officers Training Academy located at Chennai is one of the oldest academies of Indian Armed Forces. OTA Chennai was established way back on 15th August 1963 with the motto of "Serve With Honour". The academy's campus is spread across 650 acres of land in Chennai. Initially the academy was named as Officers Training School. During Chineese aggression Indian government faced shortage of officers in Indian Army to effectively retaliate. Thus, the Government decided to form a training school and induct officers and train them in a short period of time. Officers Training School Madras conducted its first Emergency Commission (EC) course on 15 January 1963 and there were total 442 cadets. These Emergency Commission courses were conducted for another twelve batches. From April 1965, OTS started conducting training of Short Service Commission (SSC) for Gentlemen Cadets - compulsory for Class I and class II Gazetted officers in that time. In 1968, Short Service Commission courses were introduced for Indian Army. In 1976, an National Defence Academy wing was established in Officers Training School Chennai to facilitate three year degree course for NDA cadets. By July 1977, OTS was fully equipped with all necessary infrastructure and training facilities as per Experts Committee of Jawahar Lal Nehru University. Curriculum of Officers Training School was changed in 1980s where the school emphasised on having physical training which included swimming and drill. In 1988 Indian Government gave OTS the status of an academy at par with NDA and NA. In the year 1992, Officers Training Academy started training women cadets and till now OTA has trained around 1200 Lady cadets. Now syllabus of OTA is made at par with Indian Military Academy. As Army officers have to participate in real life Counter Insurgency Operations in Indian borders, OTA has special training facilities. Since the inception of Officers Training Academy Chennai, passed out officers have won many laurels.
History of Officers Training Academy Gaya
OTA Gaya was established in the year 2011 by Indian Army to facilitate training to Gentlemen Cadets and Lady Cadets.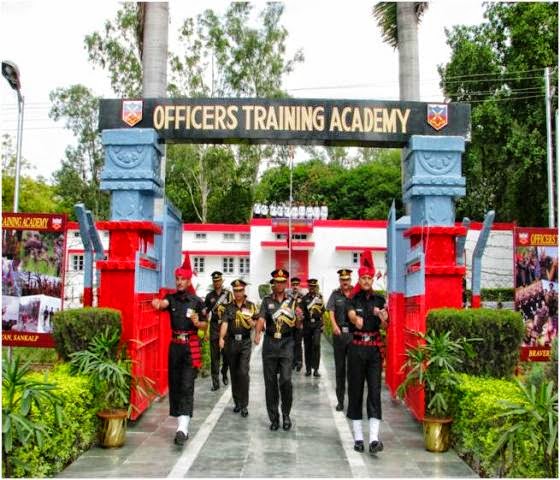 Officers Training Academy Gaya is spread across 870 acres land in Paharpur of Gaya.
Training in Officers Training Academy
OTA Chennai gives training for various
Short Service Commission courses
both technical and non technical. In order to become an officer, a candidate must undergo
SSB interview
and after being recommended by
Services Selection Board
, candidate has to undergo specified training. All candidates who have selected for SSC courses of Indian Army will have to undergo total 49 weeks of training at OTA Chennai.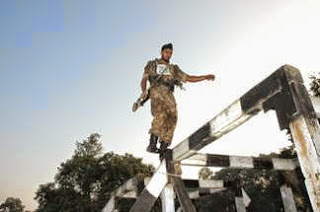 OTA Gaya provides training for two entries of Indian Army as of now. SCO and TES courses are conducted in Gaya's Officers Training Academy.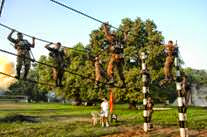 Training of OTA imparts quality managerial skills to all Gentlemen Cadets and Lady Cadets so that they can become commissioned officers and efficiently lead their subordinates. In general during the training cadets will undergo rigorous physical and mental activities so as to make a real officer who never accepts his defeat at any cost.
Apart from technical and administrative studies, OTA imparts self defence training to all Gentlemen Cadets. Also Cadets will learn swimming, golf, horse riding, music along with leadership. Most importantly, Officers Training Academy gives much emphasis on weapon training of cadets.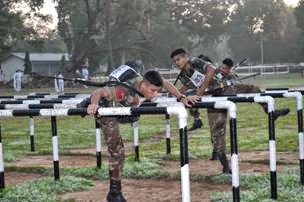 Life of Gentlemen/Lady Cadets in Officers Training Academy
Gentlemen Cadets and Lady Cadets of Officers Training Academy will be provided with world class facilities.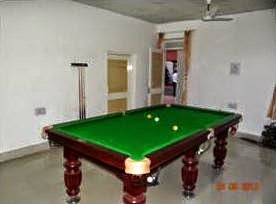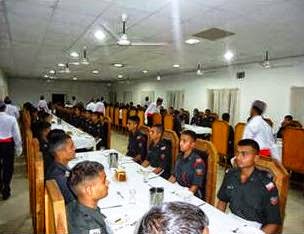 Though the training period will be tough one, the cadets will have ample opportunities to learn and excel in many new sports and activities.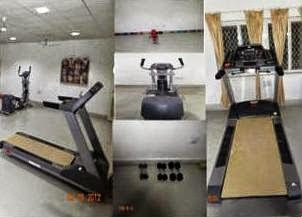 The Gentlemen Cadets have best sports facilities to play including golf, horse riding, billiards, table tennis and all other major games. A wardrobe with neat and clean room will be given to all trainees. All cadets will have best messes and cafeterias. Also OTA will make GCs proficient in computers.