About to appear in SSB interview and looking for recently shown PPDT pictures. Check out Picture Perception and Description Test picture shown at Allahabad selection board as described by the candidates who have attended the SSB interview recently.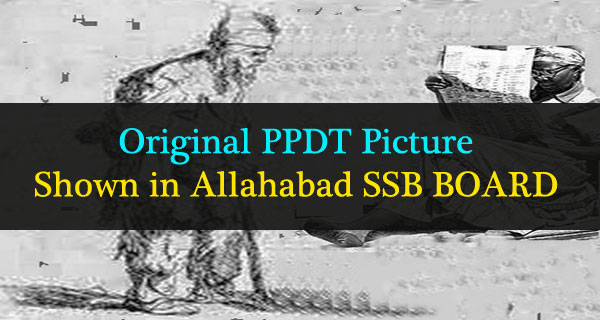 As the season of SSB interviews is on its peak, we have brought latest PPDT picture that was shown at Allahabad SSB board to you here. This image was created using the inputs from candidates who have attended the interview recently. We have tried to show a picture which closely relate to the picture that has been showed in PPDT of Allahabad board recently on 20th January 2014.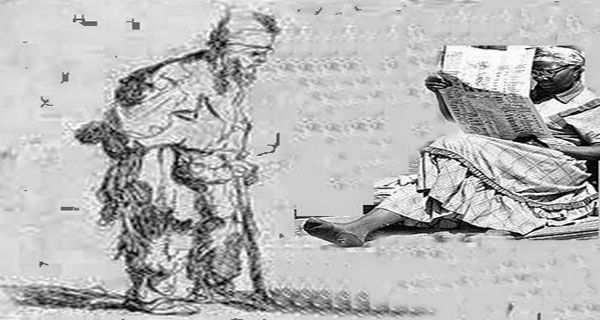 Practice for SSB interview by writing PPDT stories on our online SSB tests.
In the picture there was an old man with a long beard and a woman reading the news paper. Picture was not that clear.

One of the candidate attending NDA 132 SSB interview has narrated the story as follows.
Pramod was a very kind boy. He helped all needy. He got many awards in the school. He helped the old man who was beggar.

Unfortunately the candidate could not complete his story as the time to write down the PPDT story was very less.

When the group discussion started on the picture shown in PPDT test of NDA 132 SSB interview, there were many arguments rose among the group members and no conclusion was made by the group. As a result complete group was washed out. No one from the group was able to get screened in.

So candidates who are about to appear in SSB interviews should concentrate on story writing of PPDT picture. Practice will only make you to write down the complete story in the time frame given.

Go on and write down your version of story here. Let us see how many candidates can write good story. Follow timings correctly. See the watch and you need to write down the story within four minutes time. It is better if you can write up story in a paper and then type it after time completes.

Also check out