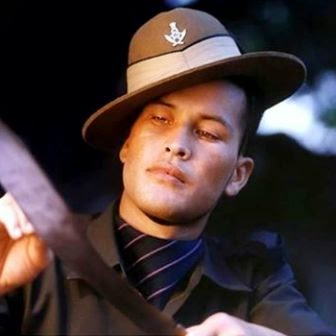 Indian Army does provide many lucrative
facilities
and benefits to its officers so that the officers may work with full dedication and free from tensions. Leave is very important for an Army officer to fulfill his social commitments and also to relax from tough routine at Army. Let us see how many days an officer of Indian Army can avail leave.
Army officers leave types and number of days
Indian Army does provide various types of leave to provide a friendly atmosphere for officers. An Army officer can avail annual leave, casual leave, education leave, maternity leave, sick leave etc. There is certain limit for number of days that an officer may avail and certain conditions. Let us see Army officers leave in detail here.
Annual Leave
Annual leave of an Indian Army officer is given to provide them opportunity to plan their commitments in advance. An officer of Indian Army can avail two months i.e., 60 days of annual leave in a calendar year. Annual leave provides a good opportunity for Army officers to fulfill their commitment towards their family. Also one may plan to complete their higher education.
Casual Leave
After annual leave, casual leave of Army officers is also very useful for the serving officers. As the name suggests, the casual leave is facilitated to officers so that they can proceed on leave in case of an emergency. As this world is full of twists and turns, in case an officer need to go on leave urgently, casual leave can be availed. An Army officer is entitled for 20 days casual leave in a year.
Study Leave
Study leave is the most important leave that an Army officer may avail. Study leave is given to an officer so that one may pursue higher studies as a regular student. This leave provides personal growth which in turn provides huge growth in Army career also. An Army officer may avail maximum of two years study leave during his service. An officer is paid full salary making this the greatest advantage of study leave.
Maternity Leave for lady officers
Indian Army also provides maternity leave for lady officers to take care of their children. Total 180 days of maternity leave can be availed by Indian Army lady officers. During the maternity leave, lady officer will get full pay and all other benefits applicable to an officer.
Sick Leave
Sick leave is provided when an officer gets major illness. If an Army officer is injured or gets any disease which requires some long time to cure, the officer is provided with sick leave after treatment so that he may rest properly and cure as soon as possible. During the sick leave also an officer gets full pay.
Thus, Indian Army is trying to make life of officers comfortable with all possible means.