Do Indian armed force messes provide substandard food for its soldiers? Video posted by BSF jawan is going viral on all platforms. Check out what the reality is and how quality of the food in Indian Army, Air Force, Navy and para military force messes can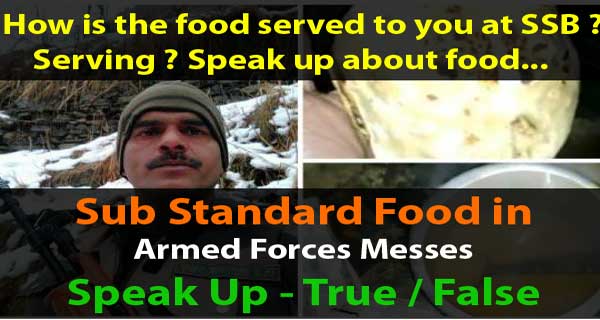 Sub standard food in Army, Navy, Air Force and Paramilitary messes
Recently whole country was taken aback by watching the videos uploaded by Border Security Force jawan Constable Tej Bahadur Yadav on his Facebook wall. While the videos on low quality food served in BSF border posts went viral and raised eyebrows of all Indians over the poor living conditions of Indian soldiers, there are mixed responses to the videos.
Immediately after BSF jawan Tej has posted three videos in which he claimed that he and other fellow jawans are being served sub standard food by the BSF authorities, top BSF officers came into protective mode by accusing the constable as a alcoholic and having bad service conduct. But no one has commented on the food shown in the videos.
After a while BSF Jammu IG D K Upadhyay claimed that the food that is supplied to the officers and jawans at the forward posts is same. Also he told Times of India that he has a list of complaints against the Constable Tej Bahadur yadav.
BSF jawan Yadav has been shifted to Jammu BSF headquarter in order to conduct a fair probe against the allegations.
Facebook and other forums are divided in two communities. One community is thanking constable Tej for his brave act of highlighting the corruption in military and paramilitary forces that no one has any clue about. Another community stood against the jawan's allegations and was claiming that the food served is not bad as shown by Tej Bahadur Singh.
Amid this chaos, Times of India has breakthrough in the case saying that the people living near to BSF's camps are admitting that they get ration and fuel at cheaper rate from the BSF officers.
Indian Government has ordered an inquiry into the serious allegations leveled by BSF jawan. BSF will hold its internal inquiry and will present it to the government probably by Thursday.
Today Tej Bahadur Yadav has once again allegedly requested the government to hold the CBI enquiry to look into the matter as he is sure that the BSF officers will manipulate the truth and will present a report saying the food served to its soldiers is of good quality.
Let us see whether the government takes this allegation seriously or it will accept BSF enquiry commission's report.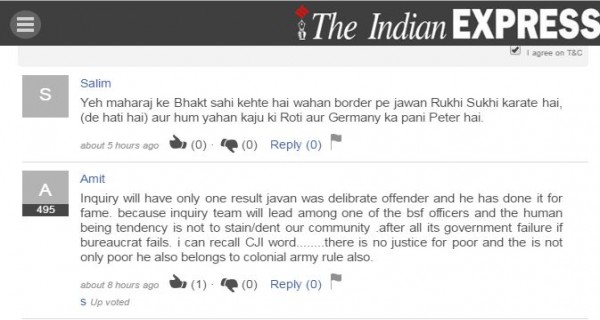 Food at SSB Selection Boards in India
SSB Selection Board messes are also a part of Indian military messes. While the BSF soldier's videos are going viral, may aspirants who have appeared for SSB interview also complaining / appreciating the quality of food. Some are saying that the food is not good while others saying that the food is quite good.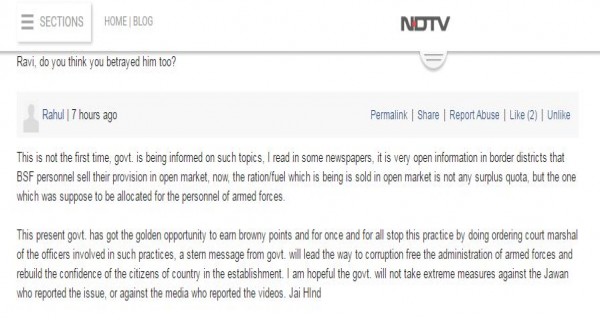 What is your say - Speak up now
So in view of the above, we want you to speak up. Share your experience about the food served in SSB selection boards in India. Say it frankly whether the food served by you at the selection boards. Good or bad say it and let others hear it out loud.